How to Use Google Forms to Collect Information
If you're wondering how to use Google Forms to collect information, read this article! In just a few minutes, you'll be sending out questionnaires to a global audience. No programming knowledge necessary! Google's web-form platform allows you to create surveys and collect data without having to use an external software. Here are some simple steps to make your forms more effective. Just pick the features that suit your needs and you'll be on your way to creating effective questionnaires.
First, let's discuss the features of Google Forms. Forms are designed to collect data and can be used to populate spreadsheets. Its features are vast: you can create contact forms, quizzes, surveys, and more. Even Google's forms support scripting! For example, you can use Google Forms to automatically send data to spreadsheets. But what about when you want to use the form in an extremely complex way Google?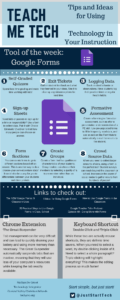 Another key feature is its flexibility. You can create a form for any purpose, including e-mailing it to recipients. You can also include videos and images, as well as break the form into multiple parts. Even customize the fields on a form to include more information. The possibilities are almost endless. When using Google Forms, you can even collect data in any format, which means you can use it to build complex surveys!
How Do I Create A Google Form:
Once you've built your form, you can distribute it via email, URL, or embed code. You can include icons for social media sharing and email distribution. The URL is self-explanatory. The embed HTML code allows you to insert the form into your website and customize its width and height. Moreover, you can customize the appearance of the form by changing its colors, fonts, and other options. For example, you can set the email address you want to collect, and create a confirmation message for the email you send.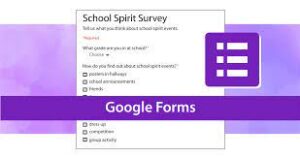 Once you've created your form, you can begin collecting responses. Google Forms offers full customization, making it a perfect solution for events planning, surveys, and more. Once you've completed the form, it will appear in your Google Drive, where you can add photos, change the form's color, and even select the type of questions it will ask. Once you've received the responses, you can view a summary of all the responses and make changes as needed.
How To Use Google Forms For Survey:
Once you've built your form, you can start adding questions. You can even choose from 11 different question types. After you have added your questions, you can click on the "Responses" tab to record the responses. If you'd prefer not to show your form to your customers, simply toggle the option in "Don't show the form" so that your responses don't clutter their inbox. It is as simple as that!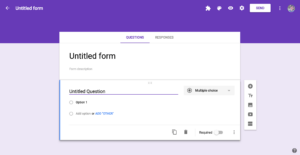 After your survey is complete, Google Forms save responses in a tab called "Responses." Your responses are automatically stored in the form's Responses tab. You can also access the data in real-time by linking the form to a Google Sheet. Then, you can apply several kinds of calculations and create formulas. After you've received responses, you can export the data and save it into a spreadsheet, allowing you to use it for other purposes.
How To Create Google Form Link:
In addition to text fields, you can also add an image to your form. You can also set the maximum size for files. This feature is particularly useful for schools or organizations where the number of files varies and the size of the documents varies. One thing to note is that this feature is only available for organizations with a single domain, so you'll need to create your forms through your domain. A Google Form is a powerful tool for your business and can be used by anyone in any business.
One way to create a Google form is to choose the type of questions you want to ask. There are many options available, including multiple choice and short questions. Additionally, you can also add a grade scale, if you want. If your survey will be long, you can create sections. These sections help you break down questions into manageable pieces. To create a new section, click on the "+" icon next to the question box.
Use Google Forms:
Set a new form or questions. Go to forms.google.com. …
Edit and format the form or questions.
You can add, edit, or format text, images, or videos accordingly. …
Submit your form for people to complete.
When you are ready, you can send your form to others and download their responses.
Once you've completed a Google Form, you can share it with others by email, by embedding it into HTML, or by using the "Send" button. When people fill out the form, Google will automatically collect their responses. Only you and your collaborators can view the responses. The email addresses and social media buttons are located on the form's top right corner. This will enable you to share your form with people outside your team.