How to Enable Tab Groups in Chrome
Enable tab groups in chrome, you can choose to move tabs to different windows and back to the current window. By default, tab groups are named "Group 1". You can change this by clicking on the group name. A color options screen will be displayed when you click on the group name. If you don't want the default color, you can choose another one. Changing the color of the tab group will affect all tabs within that group.
There are a few steps you need to take in order to create a tab group in Chrome. You must first have several tabs open in Chrome. From the context menu, select 'Add tab to new group'. Type a group name and select a color for the group. You can then add additional tabs to the group. After you have added all the tabs you want in your group, you can now name them and color them to match your theme Google.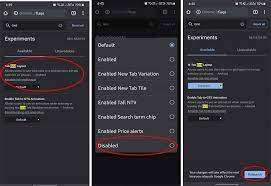 You can create tab groups in Chrome by either long-pressing or dragging tabs to a new group. A larger box will appear around them, and you can drag them into the new group. You can also use the keyboard shortcut Ctrl + t or Command + t to create a tab group. It will then show a list of tabs. After you have created your tab group, you can delete any tabs that are no longer needed.
How To Add Tabs To An Existing Group:
One way to organize your browser windows is by adding tabs to an existing group. Until recently, adding new tabs to a group required that you turn on the experimental feature flag, but it is now enabled by default. You can add a new tab by clicking on its title, or right-clicking and selecting 'Add to group'. Using the contextual menu, you can also rename the group or change the color of the group.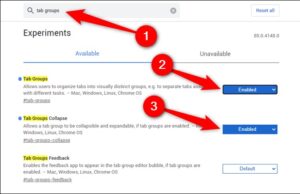 Once you have a group created, you can add tabs to it. To do this, simply right-click a tab and select the option to Add to existing group. When you've chosen a group, you can color-code your tabs to make it easier to distinguish between them. You can also hide individual groups to save space. By using this feature, you can organize your tabs logically.
How To Remove Tabs From A Group:
If you'd like to remove tabs from a group in Chrome, you need to right-click a tab and choose "Remove from group." You will notice that the tab will remain open, but without the color-coded border. You can also add tabs to groups by right-clicking a tab and selecting the destination. Alternatively, you can click the group label and choose "Edit" to edit the group's name.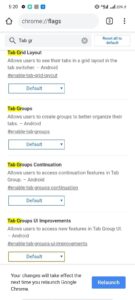 Creating and using tab groups in Chrome has many benefits. First, it helps you organize your tabs. By making groups, you can organize them by color and name. You can also delete tabs from a group if you no longer want them open. This is a handy feature for anyone who uses Chrome on a single screen. However, you must make sure that you create tab groups before you can organize them.
How To Group Tabs In Chrome On Phone:
Using Chrome's tab group feature makes it easier to organize your browser's tabs. By creating groups of tabs with the same content, you can give them a name and color and organize them more easily. Tab groups can be collapsed into a new tab bar or resumed when Chrome is closed. To save a tab group, you need to toggle the "save group" option in the right-click menu.
Create A Tab Group:
Navigate to the Channel tab switch in Chrome.
At the top right of Chrome, tap the three-dot menu button.
Select Group Tabs.
Select the tabs you want to group together into a single tab group.
Tap on Group.
To enable the experimental feature, you must launch Chrome. Navigate to Chrome://flags/ and select the tab group saving option. Choose the 'Enabled' option. Once you enable it, you can then easily find and open the saved tab group. Alternatively, you can search for and enable this option by going to Chrome://flags/ and choosing the 'Enabled' checkbox. Using this method will make it easy to re-open previously saved tab groups whenever you need to.