Enable Face ID in the Apple App Store
There are many people who are curious about how to enable Face ID in the Apple App Store. If you're one of them, then this guide will be a big help. It will explain how to turn on Face ID in the app store and the benefits of using it. First, let's get some information about how it works. It's a form of facial recognition. It's a feature of iPhones and is used to identify you and make purchases.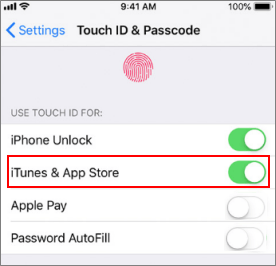 The first step to enable Face ID is to turn on your iPhone. This will enable you to log into your account on the App Store. To do this, you'll need to open the Settings app on your iPhone and select Face ID. You can also enable Face ID for Apple Pay or Password Autofill. Once you've activated it, you can begin using it in the App Store. Just be sure to restart your device after each scan so that it's properly activated.
To make the first purchase, you'll need to enter your Apple ID password. Then, look for the white vertical label at the right side of your screen, which will indicate the location of the Side button. Then, tap Done to confirm the purchase. The older devices require you to tap the Home button to confirm your purchase. The newer devices require you to double-click the Side button to complete the transaction.
Enable Face Id For App Store Not Working On Your Device:
The next step involves turning on Face ID in the App Store. To use Face ID on the App Store, you need to enter your passcode on your device. To turn on Face ID, you need to hold the device at a distance of 10-20 inches from you. You must move your head and allow the camera to recognize you. Once you've verified your identity, your device should now be able to make purchases.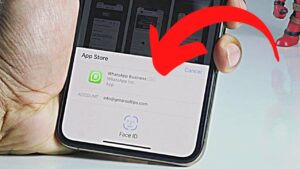 If you're having trouble enabling Face ID on the App Store, check your device's operating system. Updates to iOS usually resolve issues, and Face ID is no exception. Besides being able to unlock your phone with the camera, FaceID also supports signing in and logging into websites and apps. In order to use FaceID, you need to hold your device in the proper position. If FaceID fails to work, you can use a password or Passcode instead.
Enable Face Id And Passcode Not In Settings Install The Application:
If Face ID fails to validate when trying to download an app, try using your postcode instead. For the best results, make sure you have a Wi-Fi connection. Once you've set up your password, you can now use Face ID to make purchases. This feature is useful for users who have difficulty seeing. However, it can also be difficult for those with low vision to navigate the App Store. If you're not comfortable using the Face ID feature, you can always disable it and use your Apple ID password or passcode to install the application.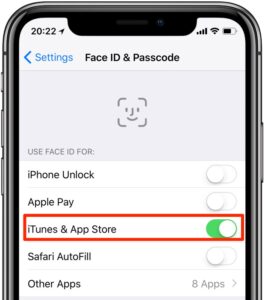 To disable Face ID on the App Store, you need to turn it off. This option will enable Face ID for purchases and sign in on websites. Once you've turned it off, you can use Face ID to make purchases in the iTunes and the App Store. The App Store is the most common way to use Face ID. A few apps have already been made with it. And many third-party apps are working with it. You can also unlock your device with your iPhone through Face ID.
Enable Face Id Other Apps Showing:
Another way to enable Face ID on iOS is to disable the passcode for payments. This setting prevents your iOS device from using Face ID to make purchases. If you don't want to enable Face ID on your iPhone, you can also use the passcode. In the app store, you can simply tap the button to access your account. The App store will not detect you if your postcode is disabled.
Face ID Settings:
On the Home screen, navigate to: Settings. Face ID and passcode. …
Enter your passcode.
In the 'Use Face ID' section, tap any of the following to unlock or unlock:
iPad Unlock. iTunes and App Store. …
Tap. Needs Attention to Face ID change. …
Tap. Change Awareness Features.